Stellar – Plug-in – AD Tools
Process ID: FB-Stellar-AD-Tools
---
A range of Tools for AD creation and output mixing:
Generates broadcast mix of AD and optionally program audio integrating all Pan and Fade settings.

16 or 24 bit audio formats

DTT wav with warble track
Plain dual mono
Panned stereo track – emulating DTT output
Premix
Premix – emulating DTT output
Video MP4

Extract Gaps from Subtitle or caption files and create blank AD template
Extract audio clips from existing AD audio files.
Create delivery Zips of AD file and all associated WAV files.
---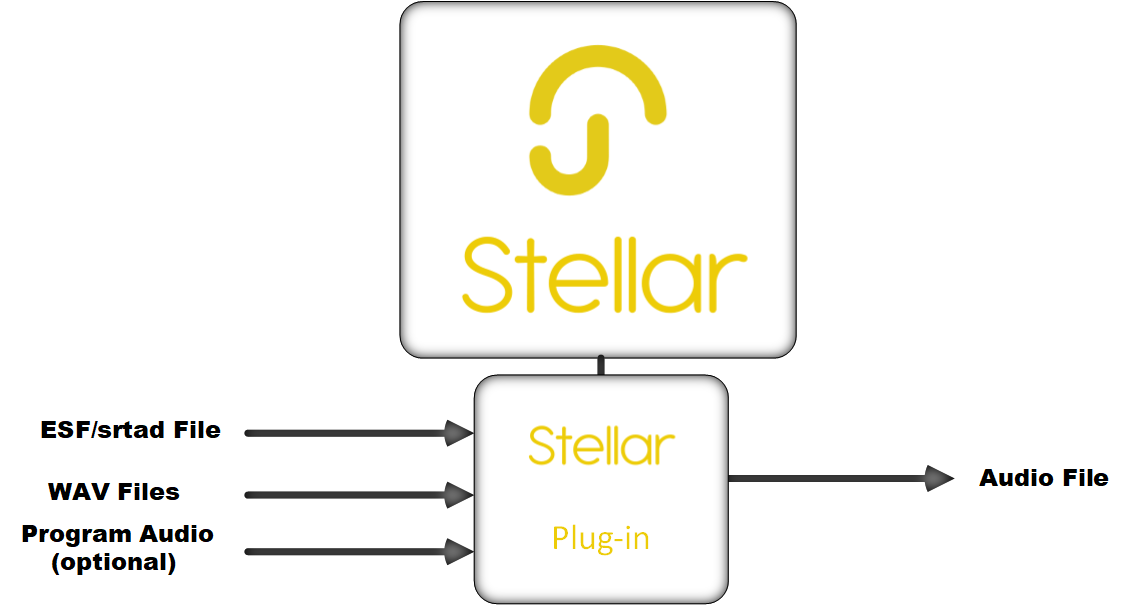 ---
Input:
ESF or srtad control file.
Source WAV files.
Optional program audio.
Optional Source MP4 video file
Output:
Audio WAV file AD only or mixed with program audio
Video file (MP4) with AD mix added to audio track
---
Pricing:
Pay Per Item Price:
Audio Mixing – €0.50 per 30 minute chunk
Gap Extraction – €0.50 per file
Audio to AD splitting – €0.50 per file
Delivery Zip – €0.50 per zip file