Stellar – Plug-in – ASR Speech to text
Process ID: FB-Stellar-ASR
---
Generates transcripts from the audio from the project video in Stellar using external Automatic Speech Recognition (ASR) services.
The transcript is added to the current Project as a new text file.
NOTE: This WILL send your audio (but not the video) to external servers. If you are concerned about this, do not use this plugin.
---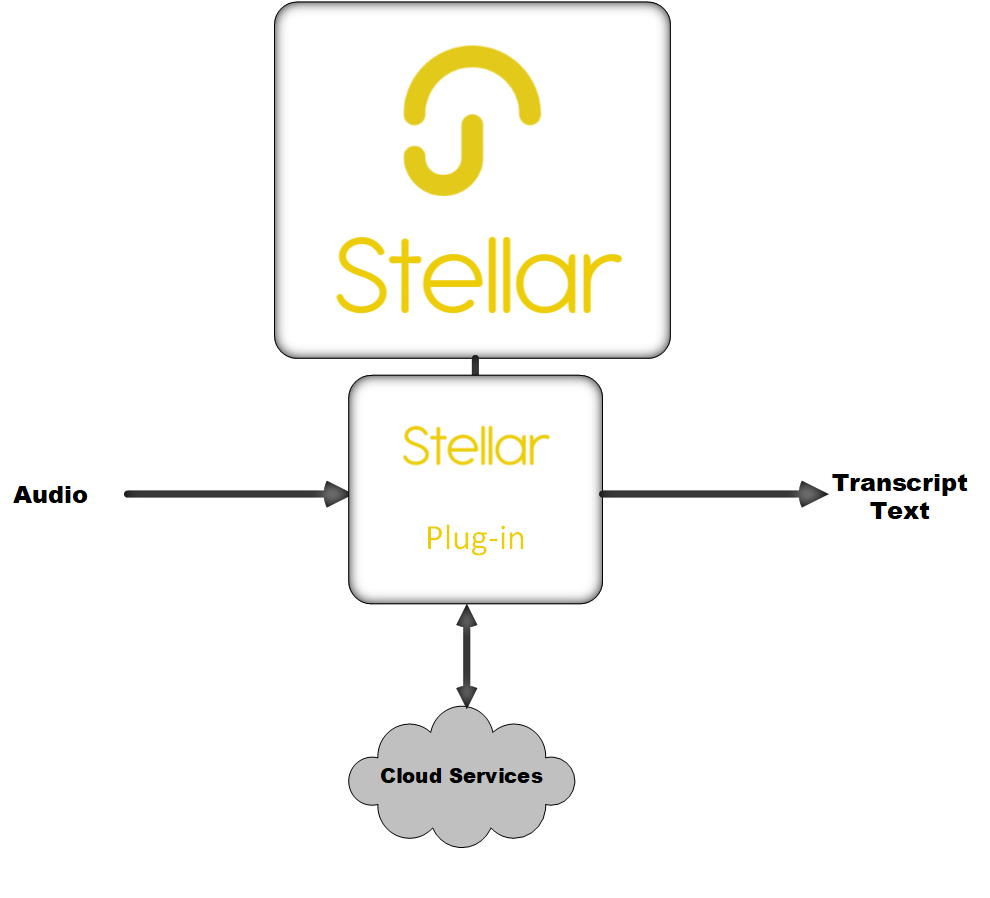 ---
Input:
Audio extracted from Project video file
Output:
Transcript or subtitle text in new text file added to Project.
---
Pricing:
Pay Per Item Price:€0.30 per 30 minute chunk plus direct ASR cost (depending on ASR Service(s) selected)
External Costs:
Google Premium – €0.032 per minute
Amazon – €0.021 per minute
Speechmatics – €0.033 per minute
Apptek – €0.065 per minute
Rev.ai – €0.0315 per minute
Services may be added or removed without notice
Prices subject to change
---
WARNING:
Program audio (but not video) will be sent to external services on the internet.
Do Not use this service if you have security concerns for your audio content.