Stellar – Plug-in – Synthetic Voices
Process ID: FB-Stellar-Synth-Voices
---
Add synthetic voicing to Stellar.
Voice the titles by use of 3rd party text to speech engines, e.g. Google, Amazon, Cereproc, Acapela.
Over 400 voices in 25 different languages
---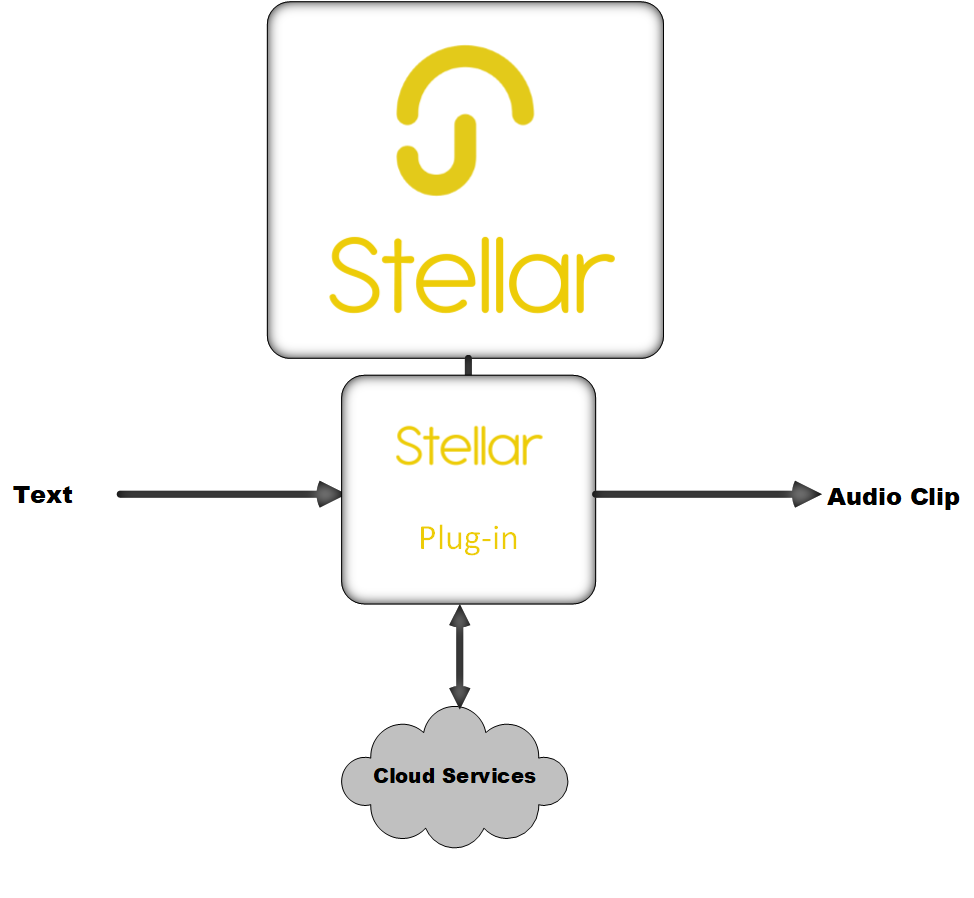 ---
Input:
Text in any supported language.
Output:
Audio clips using voices supported by Acapela, Amazon, Cereproc and Google – others may be added in the future.
---
Pricing:
Pay Per Item Price:
€0.00005 per text character plus external service cost
Prices are a combination of Yella Umbrella's per character cost plus the third party cost, charged directly.
Users may add their own account logins for voice service suppliers and pay the voice suppliers directly.
Third party costs vary depending on the supplier and the voice chosen.
Some charge per character, others per second of audio created.