Register to use Nebula and Stellar and get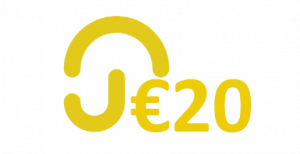 Free credit*
If you want to set up a company account for multiple users and with monthly payments, then please contact sales@yellumbrella.tv
To set up a trial account account please register using the Individual tab on this page, this can be converted to a company account if required.
Company Admins
If you are a company admin and wish to add employees to your account, please log in and use the 'New User' button on the My Account – Users tab.
Employee Request
If you wish to register as a company employee, your company's admin will need to do this for you.
Enter you email twice here –>
Note: The email address must be unique, you can't use the same address twice in Nebula.
Enter the Country you are in here–>
Note: This must be the country you are in as confirmed by your IP address.
Enter a User Name here –>
Note: The User name must be unique and contain letters, numbers and full stops only. No spaces or special characters.
This section is optional –>
You only need to enter a mobile phone number and/or a second email address if  you need the added security of Second Factor Authentication when downloading Tasks and Media within Stellar.
Enter a mobile phone number –>
You MUST include the full international dialling code (+44 for the UK)
Enter a second email address twice –>
This must be a different address from the one used above.
Select the type of computer you will be running Stellar on here –>
Note: Select Windows or Mac.
Select from one of the available Device Templates here –>
Note: This will configure the Stellar Layout for you, you can always select a different Layout in Stellar.
Select the default Library Template here –>
Note: There is only one option available.
Read & agree to the Terms and Conditions here –>
Click on Submit –>
Note: You will receive a Confirmation email, follow the instructions to confirm your Registration .
You will then receive emails with your login details and a download link for your new Device and you can then start using Nebula and Stellar.
Look out for these!